Today is the 16th birthday of the niece of a friend of a…. well you get the idea. I was asked to create a card with a 'sweets' theme (of course!)…
I immediately thought of a cupcake digi that I had from a previous DT stint… it was perfect for this!
I combined it with this fun patterned paper that I *think* is from A Muse – it was not very clearly marked at the LSS when I bought it, and there are no markings on it… so I hope I am correct!
Now, again, I am so new to Copics, and have to work with only a few colours, so DO be kind to me… here is a close up:
The icing leaves much to be desired when you look at it this close up, but in terms of how it turned out with the overall card, I was pleased with the effect. I knew I wanted pink icing, but I don't have anything but a blush coloured marker, so I had to make it work with my red to give it any sense of boldness.
Come back tomorrow for the first post of a new weekly installment on my blog!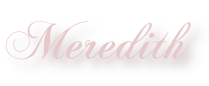 Stamps: Digi image from DZ Doodles
Paper: A Muse (?)
Other: Copic Markers, Spellbinders Labels 3 die cuts