I am so glad I set this goal for myself this year… but I am more glad that I decided to do it as a weekly post on my blog – by doing so, it has forced me to create my cards and tags each week, rather than put them aside and procrastinate. If I hadn't committed to this weekly feature, I'd be about 3 weeks behind already!
Here are this week's tags:
I tend to keep my tags fairly simple, because I stick to a red and white colour theme with my gifts, and using only 2 colours tends to keep me in a bit of a CAS mindset. These ones were more fussy than the last few I have put together, but I think it works!
Now, this part of my post is dedicated to my sweet friend Mona… you all know how much I admire Mona and her wonderful creations. One of the details that makes her cards so beautiful is the stitching she adds to every one she creates. Forever ago, I mentioned to her that I hadn't yet been brave enough to bring out the sewing machine, and she has ever encouraged me to just take the plunge and try it…
I created another card with the machine before this one… a card for a very special occasion (more details on that later!), and one that I made with Mona in mind specifically (again, you'll have to stay tuned to learn more)… because of that, I knew I had no choice but to sew. Once I did it, I was absolutely HOOKED… and so came this week's Christmas card:
I just ADORE how this came out! I will now be adding stitching to absolutely everything I touch, I am sure. To this point, I had 2 major addictions: Alphas and DP… I can see that I will quickly add stitching to that list!
And how gorgeous is that Melissa Frances paper (on the left)? The is one of only 2 sheets I have, since it is next to impossible to find her delicious goodies around here. *LOVE*
Well, that's it for me… I am off to Seattle for the weekend to celebrate my anniversary with my hubby. I am sooooo looking forward to a break from my kiddos. I love them to bits, but I can't wait for a few adult oriented meals, and full nights of sleep!
Have a wonderful weekend, and don't forget to pop back on Sunday for the next CR84FN Colour Challenge!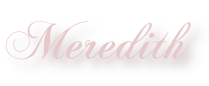 Paper: Spring Rain from PTI, Melissa Frances
Stamps: Waltzingmouse Stamps
Ink: Stampin' Up
Other: Spellbinders Die Cuts