As you may have read, I am doing things a little differently this week. If you missed it, you can read up on the details here. But I do encourage you to play along… what's up for grabs? Well… I will pick one winner from each day's projects to award a badge for your blog. At the end of the week, one lucky random winner will be chosen to win…
To be eligible for this great prize, just follow the rules are at the bottom of this post!
Here is the inspiration for today's challenge:
Photo Courtesy of Martha Stewart
If you have spent any time at my blog, there is one person I refer to time and time again. You know that I always admire her work, and you have probably noticed the impact she has had on my own style of cardmaking. Imagine my delight when Mona Pendleton asked me to join her wonderful challenge blog, CR84FN! What an honour to work with someone who has mentored me without ever knowing she was… I constantly turn to Mona's blog for inspiration, or to learn how she ties her perfect seam binding bows, every time… how she uses the perfect touch of distressing to her projects to lend themselves to that shabby style I love so much. Mona has always been incredibly supportive and helpful whenever I have turned to her, and she is so wonderful to leave such lovely comments on every project I post… I consider her a friend, even if it is just in 'blogland'.
You may recall that earlier in the year, I mentioned that I had created a card with Mona in mind, having finally broken out my sewing machine to add stitching to paper. I knew when I was creating a card to emulate Mona's beautiful style, to show what I had learned from her, there was no avoiding the machine any longer… so here is my card based on the above photo for inspiration:
As soon as I saw this ruffled ribbon at my LSS, I knew I had to use it! It just IS the icing on the cake, no? 😉 When I think of Mona's style, I think of pretty, soft, and shabby. It was Mona that introduced me to Hug Snug (and now hardly any project escapes the seam binding bow!), and it is because of Mona that I am completely addicted to sewing on everything I create lately. One other signature touch of Mona's is her little tags that she loves to dangle from her beautiful bows:
And don't forget the little pearl in the center of a hand coloured flower! I am so grateful to have 'met' Mona, and it is such an honour to work with her on her challenge blog.
Now it's your turn! Show me your best project using the colours above by uploading to a gallery, or your blog, and linking it below. You don't have to refer to Mona's style, you just have to follow the Photo Inspiration. You have until Sunday, March 6th at Midnight (Pacific) to link up your project to be eligible to win the grand prize! Please be sure to mention in your post which challenge you are creating your project for, so I know where to look!
You must be a follower of my blog to qualify for the grand prize, but anyone can play along!
All entries are eligible for a daily prize – a badge for your blog!
All entries must be linked no later than midnight (Pacific) on Sunday, March 6th, 2011
Projects must be linked to the appropriate challenge, on the corresponding blog post.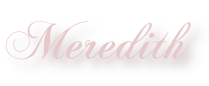 Paper: PTI Kraft, The Girls Paperie
Stamps: Papertrey Ink Birthday Basics and Mega Mixed Messages, Waltzingmouse Stamps Big Blooms Poinsettias and Background Basics
Ink: VersaFine Onyx, Stampin' Up melon Mambo, Distress Inks Antique Linen
Other: PTI Die Cuts, Recollections Resin Rose, Ribbon from LSS (Not sure of make)