As you may have read in this post, I am doing things a little differently this week. If you missed it, you can read up on the details here. But I do encourage you to play along… what's up for grabs? Well… I will pick one winner from each day's projects to award a badge for your blog. At the end of the week, one lucky random winner will be chosen to win…
To be eligible for this great prize, just follow the rules are at the bottom of this post!
Isn't the best part of a birthday the presents? So I knew I had to include packaging as a challenge this week!
Today is the last day of my week-long birthday celebration here on my blog, and there is one more person who I owe so much to as a stamper. I am sure you have figured out by now that I would be dedicating a post to our most favourite mouse of all… Claire Brennan of Waltzingmouse Stamps, of course!
I have been stamping for almost 5 years, since my mother-in-law's co-worker signed up as a Stampin' Up demonstrator. That first catalogue sucked us in very quickly, and we developed our addicition together. Usually, whenever I am interested in something, the web is the first place I turn for more information. So why did I never think to go online to see what was waiting for me? One afternoon I was creating gift cards for Christmas, and was bored with what I was coming up with on my own, so I finally fired up "the google machine" as my wonderful hubby puts it… one of the first things that popped up was Claire's stocking template, and from that day forward I was a daily visitor at Waltzingmouse Makes. When I finally ordered my first 2 sets from Claire, I was *blown away*… the quality of the stamps, the ease of clear stamping, the beautiful images… I never looked back, and in fact, I've since replaced almost all of my SU sets!
But forget all of that… When I was browsing through Claire's blog while creating my project for today's post, I was again reminded of just how amazing a creator she is. She is innovative with this craft, constantly coming up with new techniques and tricks to take your tools to the next level. She looks at the same tools we all have and sees all sorts of possibilities beyond the obvious uses. It would be impossible for me to properly do justice to her talent, but I wanted to at least try and take a cue from Claire when I created today's project:
Claire's style is meticulous and tidy. I wouldn't say that she is CAS, but there is a simplicity to a lot of her projects that make them stand out and give them their wow factor. I chose to use one of Claire's templates (the woman is a *genius* with creating templates!), the tea bag baggie, and stamped my own background using a couple of images from Big Blooms – Poinsettias, then embossed the front panel before rubbing it with some white pigment ink. I used some die cuts and placed paper in the cut-out for my sentiment, adding some ribbon on either side. There is no way I have come close to what Claire can do, but she has had a major impact on my crafting, and I am so grateful to have discovered her blog when I did. She is such a lovely person, and I can't possibly thank her for her kindness and generosity in helping me celebrate my blog birthday!
Now it's your turn! Show me your best gift packaging project by uploading to a gallery, or your blog, and linking it below. You don't have to refer to Claire's style, you just have to follow the Packaging Challenge. You have until Sunday, March 6th at Midnight (Pacific) to link up your project to be eligible to win the grand prize! Please be sure to mention in your post which challenge you are creating your project for, so I know where to look!
You must be a follower of my blog to qualify for the grand prize, but anyone can play along!
All entries are eligible for a daily prize – a badge for your blog!
All entries must be linked no later than midnight (Pacific) on Sunday, March 6th, 2011
Projects must be linked to the appropriate challenge, on the corresponding blog post.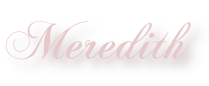 Paper: Grocery Bag from Action Envelope (100% Recycled), Red from stash
Stamps: Waltzingmouse Big Blooms Poinsettia and Compliments of the Season
Ink: Stampin' Up Real Red, VersaFine Onyx, Brilliance White Pigment
Other: Papertrey Ink Limitless Layers Die Cuts, Cuttlebug Textile Embossing folder, Vintage Button and Ribbon from stash, twine from LSS