I am still looking for my mojo… I had lots of time to get inky today, and just couldn't get motivated. So I decided maybe a card wasn't what I was in the mood for… so it was time to break out my box of photos and scrap a page!
I have only done one page since I completed my oldest daughter's first year scrapbook – about a year and a half ago! So the photos are piling up… I decided it was time to put together a page featuring a beautiful photo that my very talented brother took of his first niece when he visited from Scotland in 2009.
While browsing around for inspiration, I found this sketch on the My Mind's Eye blog:
The theme was "Celebrate Today", so I wanted to capture how important it is to cherish every moment… how quickly our little ones grow, and how easy it is to let time pass without noticing. I remember the day my brother took this photo like it was a few months ago… so for comparison, here is a photo I took of my Lovely this afternoon:
Where did the time go?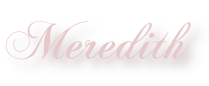 All supplies are from My Mind's Eye, with the exception of the brown 12×12, vintage button, cotton lace and bling.