Hello Friends! How is your week going so far? I started it off by cleaning up the craft room on Sunday – I was down to about one square foot of useable space on my desk, and every other surface was piled up so much that I couldn't pile any more on! So, with a clear desk (clear mind), I decided to take on this week's Waltzingmouse Sketch Challenge!
I know that usually it's cards for this sketch, but since I am on a layout kick lately, I decided to make it work for me!
This photo was taken a couple of weeks after my youngest was born. I had purchased the "Big Sister, Little Sister" shirts while I was still pregnant – but I didn't know if we'd be able to use the "Little Sister" shirt or not! Now that I do have 2 little girls, I LOVE to dress them up the same… I am sure one day they'll fight me on it, but for now, I think it's adorable!
I also used this week's Totally Hues colour challenge, which was to use Lemon Tart, Raspberry Fizz, Plum Pudding and New Leaf. These are pretty bright colours for the shabby style I am loving on my layouts, so I added some paint and distress inks to help me out. Here are some detail shots:
You can see on my banner that I used a different vintage button for each pennant.
I stamped the Notebook die from PTI with a few lines to make it look like a ruled page… I love how it turned out!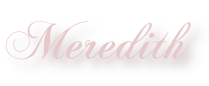 Paper: Bazzil Cardstock, K&Company DP, PTI Plum Pudding, New Leaf and Lemon Tart
Stamps: Waltzingmouse Stamps Off-Beat Backgrounds; Papertrey Ink Mat Stack 1 Collection, Mini Scrapbook Series: Journalling Circle, Fillable Frames #9
Ink: Stampin' Up Rich Razzleberry; VersaFine Onyx; Tim Holtz Distress Inks Antique Linen, Frayed Burlap
Other: Papertrey Ink Spiral Notebook Page, Fillable Frames #9, Making Memories Crocheted flower and chiffon flower, chipboard letters from stash, Recollections resin flower, vintage image and ticket stub from stash