Happy Weekend! Only one more day, and then it is SPRING! I am loving the longer days, the chirping birds, the bulbs starting to peek their little noses out of the ground…
While the tiny one slept, and the little one baked with Grandma, I stole a couple of hours to myself. I loved creating yesterday's layout so much, that I couldn't wait to create another one!
This is the very first page that I have scrapped for the tiny one since she was born – over 9 months ago! I am WAY behind on her book, especially considering I was right up to date by this point with her sister's first year book.
The top photo was taken just minutes after my youngest was born, and the second was just a few hours later. The pictures have a terribly yellow hue to them because of the yellow caps, a bad camera and an excited new daddy who didn't think to check his white balance setting before eagerly snapping away! I was lucky that the bright green of my patterned paper complimented this flaw, rather than drew attention to it (like I just did!).
It's amazing how I have been really struggling for inspiration this past couple of weeks, but once I sat down with layout sketches instead of card sketches, everything turned around!
I used this PageMaps sketch at Sketches in Thyme for inspiration:
I really love PageMaps sketches – they include just enough detail to really get the ideas flowing, but are so easy to make your own.
Here are some close ups:
I'll be back tomorrow with the latest CR84FN Challenge!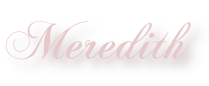 Paper: Bazzil 12×12 Cardstock (sorry – I can't remember the name!), Fancy Pants PP, Green Cardstock from PaperZone
Stamps: Waltzingmouse Off Beat Backgrounds
Ink: Tim Holtz Tea Stain Distress Ink
Other: K & Company stickers, EK Success Alpha stickers, Cosmo Cricket Tiny Type, May Arts chiffon rose, Making Memories Charm, Papertrey Ink Banner Borders Die, Copic Markers