It's Friday! I know I have been a bit lax in these posts, but I have been working hard on creating projects for publication calls, so that's been taking up a lot of my time… the good news is, a lot of it has been Christmas themed, and since I am sure more will be rejected than accepted, I have quite the stash for my Festive Fridays! (How is that for confidence?)
As I said, I've been creating a TON lately, particularly holiday-themed. So by the time I got to today's card, I was a little holiday-d out. I kept it simple, and tried out an idea with my new Postmarks (PTI) stamps…
I am not sure how well it worked, but I had fun trying. I do love all the elements in this set that make it so easy to customize your postage, while giving a really authentic feel. I also chose to use Signature Christmas, so that there was a hand-written element to the postcard. It's hard to tell in the photo, but my stitching is a heavier gauge blue thread – I really like the texture it added.
I also made some tags! I decided to use the Tiny Tags die with some coasters and make some thicker tags for my smaller gifts. And I *LOVE* them!
Look how cute they are all hanging out in some vintage milk-glass:
And look how many I made in one pass through the Big Shot! I plan to use baker's twine to tie them, but I am low on red right now, so I have left them alone for the time being.
Have a great weekend! Spring has yet to show itself fully around here (we had January-like weather here today!), so I hope Mother Nature is kinder to you, wherever that may be!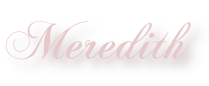 CARD:
Paper: PTI Stamper's Select White; Basic Gray Figgy Pudding
Stamps: Papertrey Ink Postmarks, Signature Christmas
Ink: Stampin' Up Old Olive, Kiwi Kiss, Real Red; Distress Ink Antique Linen; Versa Magic Cement
Other: PTI Button Card Die, Wilton Doily