While it's almost over, today is my husband's birthday. I threw him a party, invited all his friends over, made some fun cupcakes (those will be in another post).
It's so cliche, but he really is my rock. We have been through some rough times… times when he should have given up, thrown in the towel, and moved on. Times that I look back on and feel so grateful that he saw something in me that I didn't believe was there – something that took me a few more years to see – and stuck it out because he knew it would be worth it someday. He is a true believer that if you wait it out, the truth and good will win.
Thank goodness it did.
I am *so* lucky to have the support of someone who sees the best in me, in my darkest hours. To have his family embrace me at times when it felt like no one else would. I know I am the person I am because he has shown me what it is to be good and kind, and he has shown me the person deep down that I didn't know I could be.
He is the perfect team mate in the game of parenthood. He is the father I thought I could have only hoped my daughters would have – supportive, loving, affectionate and playful. He is firm when he needs to be, soft when he needs to be, and knows how to make little girls fly.
He'll get out of bed late at night when I see a spider I don't want to face. He'll help me escape the frog exhibit when I am the crazy lady having a panic attack around all the little kids. He'll protect me in the dark (because aren't we all just a little afraid of it sometimes?), and go running downstairs before he's awake when I hear a weird sound in the middle of the night.
I don't say any of these things nearly often enough to him, and he doesn't read my blog, so I'll have to make a point to direct him to this particular post. It's definitely easy to get into the routine of every day and not take a second to show him my heart… so I am taking this opportunity on his birthday to tell him how much he means to me, and how grateful I am that he chose me.
Happy Birthday to My Best Friend!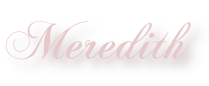 Paper: Cosmo Cricket Circa 1934, Early Bird
Stamps: Papertrey Ink Tag Its #1
Ink: VersaFine Onyx
Other: PTI Tag Sale #3 die