I'm back for another Friday full of holiday goodness. I love halloween – it's definitely my second favourite – but this time of year I start getting really excited for the holidays, and it's just a matter of the waiting game until I can put up that tree! (Well… those trees… I may or may not put up four trees around here…) I have already started teaching Emma some simple Christmas carols (OH how I love to hear that girl sing!), and telling her that she needs to put things on her list for Santa Claus. We found the first Christmas store of the season last weekend, and she was just as dazzled by it as her mother.
She does me proud, that little monkey! *wink*
Another Christmas card for those last minute additions to my list… Crate Paper isn't the easiest company to find around these parts, but during a cross-border shopping trip a couple of Sundays ago I saw the Peppermint Collection mini pad and a couple of sticker sheets, and there was no way I was going to pass it up!! I *love* Crate Paper…
The few opportunities I have had to work with Crate products, the cards just build themselves. The hardest part is deciding which items I want to use, since they are ALL (each and every one) so gorgeous!! The hardest part of this card was that I couldn't get the chipboard accents, so I had to make my own!
I did also make some tags this week, but to be honest they weren't worth the photos… not because I didn't like them, but because they were beyond simple! I made a few for my smaller gifts, so there wasn't room for any kind of embellishing. Still, my stash is growing nicely!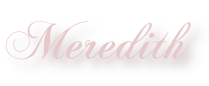 Paper: Crate Paper Peppermint Collection; Paper Zone Facets blue (I can't remember the name!)
Other: Peppermint Phrase and Border Stickers; Girls Paperie Tinsel and Twig Sticker Market; Papertrey Ink Mat Stack 4 Die, Fillable Frames #8 Die, Ripe Avocado Vintage Button