Happy Hump Day!
This week is flying past me… probably because I am wishing tomorrow (my birthday) would please take it's sweet time getting here. Although, I do *love* presents, so that is a consolation… I am really hoping I get a pair of sparkly Toms! *wink*
The other day I mentioned that I am trying to ink up some unloved stamps by only allowing myself a set (or maybe 2, if it's productive!) a day… Today's card features the exclusive set released recently by Papertrey Ink, Iconic Images.
I love the distressed images in this set, and all the little design elements that so easily go together to create endless patterns. And the fact that the jug and it's flowers are all separate stamps makes it super easy to add lots of colour to the focal point.
Here's another look at the background I stamped:
Well… wish me luck. When I go to bed tonight, it's the last of my twenties… *sob* I know I sound like such a crybaby, and like my hubby pointed out, I will wake up on Friday and feel exactly the same… so I guess just cross your fingers for the Toms?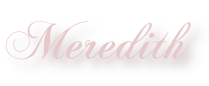 Paper: Papertrey Ink Terra Cotta Tile; Bazzil (blue… but I don't know the name); cream from stash
Stamps; Papertrey Ink Iconic Images
Ink: Ranger Distress Ink in Antique Linen; PTI Terra Cotta; Stampin' Up Baja Breeze
Other: PTI Tag Sale #4 die, Ocean Tides ribbon