Hi guys!!
So, it's basically time to just sit back and let it all happen, right? I have a few more odds and ends to wrap up, but really very little left to do. Shirley took the kids for me last night for a sleepover so I managed a little bit of a sleep in before spending the day doing a blitz of housework, baking and cooking for the coming days. I can officially say we're ready!
Today I am not sharing a project that I made. Each year my girls make something to give away to our closest friends and family. (Well – this is Josie's first year, since she was just a baby last year). I don't believe that kids' crafts have to made from macaroni and pipe cleaner. I know that I personally like things that I find tasteful, so I always try to think up things that I know others will actually appreciate and *want* to put out.
Enter the Martha Stewart website.
We found these button wreaths, and I knew it would be perfect for Emma to take on. We started in the summer (yes, I think WAY ahead), so that she'd have lots of time to get them done.
Do you love her do-it-yourself manicure? She's my girly girl…
Her concentration and attention to detail constantly astound me. All I did was separate each button colour into its own bowl and put them in order so she could start on one end and work her way to the other. She took it from there.
Now, attention span is another issue. We started these sometime in the middle of the summer, and she finally finished them in November. And we only had 10 to do! To be fair, I only really pushed her to do them once a week or so.
Oh, she's the sweetest thing. Breakfast, then crafting in her jammies. My kind of morning.
Here is the finished product:
We did a couple of different colour arrangements.
Most of them ended up like this one:
If you're keeping track, I'll post the button colours at the bottom of my post.
She made ones like this for her grandma and a good friend who we see for coffee every week:
And I actually made this one for my own tree, because by the end of the gifts, she was so bored with making them, I couldn't force her to do another. But, I'll still remember it as being hers!
These were super easy, and I think they're nice… if you like to do holiday crafts with your kids, I'd definitely put them on your list for next year!
I will be back tomorrow with some little goodies that I have created for our dinner table over the next couple of nights!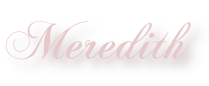 Button Colours: White/Cream Mix; Spring Rain; Pure Poppy; Ocean Tides; Ripe Avocado; Fine Linen All Buttons are from Papertrey Ink