How was your weekend? I am actually writing this post ahead of time, because Saturday will be spent helping my friend and her new baby (I told you about her on Friday), and on Sunday I have a pedicure client before we tackle some chores at home that just don't seem to be getting done…
Today I am sharing the invitations I made for my little one's First Birthday. I really can't wrap my head around the fact that it's even time to be sending these out! I thought the first year with my oldest went quickly, but it dragged compared to this past year!
I have called Josie my Ladybug almost from the day she was born. So when I discovered the Little Lady set from PTI, you know I had to have it! The theme to her party is based on this cute set. Here is how the invite looks when you pull it out of the envelope:
I found a font online (I can't remember the name right now, but if you're wanting to know, just email me using the link above and I will look into it for you!) that I thought was close to the font in this set, because I wasn't sure that I wouldn't use the "celebrate" sentiment that came with it – and I may still on other party elements. So I wanted them to be cohesive!
This is a pouch, holding the info card, as shown below…
It's hard to tell in the photo, but I stitched the sides of the pocket to hold it together.
I printed the details on a piece of velum, which I then stitched into place onto the red cardstock:
They are pretty basic, and I actually wanted to do something a bit more creative (last year I made 3D cake slices as the invites for my older daughter's second birthday), but I couldn't really think of anything I liked that still followed the ladybug theme. I am happy with how they turned out though, I still think they're better than the generic bought-at-the-dollar-store ones, right? Initially I was going to stamp another ladybug on the velum, but it seemed like it would compete with the one on the front of the pouch, so I decided against it.
In the coming weeks I'll be creating more items for this party (her hat, a banner, thank you tags for the favours), so I'll be sure to share those with you as well. And of course, I'll share pictures of the party when the big day is here (hopefully time slows down a little bit in the next few weeks!)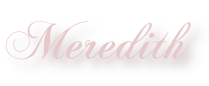 Paper: Papertrey Ink True Black Cardstock; PaperZone Facets Sangria; Recollections Velum
Stamps: PTI Little Lady
Ink: Stampin' Up Real Red; VersaFine Onyx
Other: PTI Limitless Layers dies