It's Sunday, and that means it's time for another CR84FN challenge!
Before I get to my challenge card, I just want to thank everyone who takes time out to visit my little corner of blogland and leave such wonderful comments. I have been so busy this past while that I have really not been able to properly return the favour, but I want you all to know how much it makes my day that you take time out to leave some love. I promise to return the favour more properly soon!
I have been trying to build up an arsenal of birthday cards because one of my resolutions for this year was to send more out… I have missed 2 birthdays since the New Year, but they were both people who really wouldn't have noticed, so I don't feel *too* guilty. Still… I aim to do better!
This week's colours are cool, and very soothing. I loved the inspiration board as soon as I saw it:
Gorgeous, right? Here is my take:
This card made me realize how little grey I have in my stash of goodies. Lucky for me, I found a wonderful vintage grey button in my jar, and I had grey thread to sew with. Perfect! I wanted this card to be a much cooler, more lilac feel to it, but when I was done, the pink had won the battle.
Make sure you visit the Design Team Members (links always available on my sidebar), because there are some beautiful creations this week! And, of course, stop by and leave some love for our wonderful Guest Designer, Stella, who always has something gorgeous to share! Remember, the more times you play, the better your odds are for being chosen as our next Guest Designer!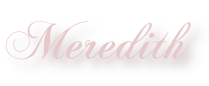 Paper: PTI, The Girls' Paperie
Stamps: Papertrey Ink
Ink: Stampin' Up
Other: Papertrey Ink Die Cut, Recollections Fabric Flower,