Hello and Happy Friday! Today is the first installment of what I plan to make a weekly thing around here – Festive Friday.
Every Friday, I intend to share with you the goods I've made each week to prepare for Christmas. This year, I plan to make a couple of gift tags every week, so as to have plenty of them when it's time to wrap all those gifts! I also plan to make at least one Christmas card per week, so that I have more than enough by November, when it's time to get them orgnanized! I hope you won't mind seeing some holiday projects all year long!
So, without further ado, here are this week's projects!
Today's tags are very simple, easy to make… as it is so soon after the holidays, it took me a second to get back into the groove. My latest PTI order arrived on Tuesday, so I got to work with my new Tag Sale dies. Together with the Limitless Layers, it took no time to make very pretty tags.
I also made a card with some of the goods I picked up at the after Christmas sale at my LSS. I have been spending a lot of time at Melissa Phillips blog, and I tried to sort of channel her shabby goodness into my card.
The little tag is actually an image cut from a 12×12 Pink Paislee sheet that I knew immediately was meant to be used in just this fashion!
Thanks for tuning in for my first week! How about you, are you even thinking of next Christmas?!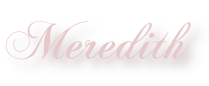 Tags:
Stamps: Papertrey Ink, Waltzingmouse Stamps
Ink: Stampin' Up, Brilliance
Other: Papertrey Ink Die cuts
Card:
Paper: Graphic 45, Pink Paislee
Stamps: Papertrey Ink, Waltzingmouse Stamps
Ink: VersaFine, Tim Holtz
Other: Papertrey Ink Die cuts